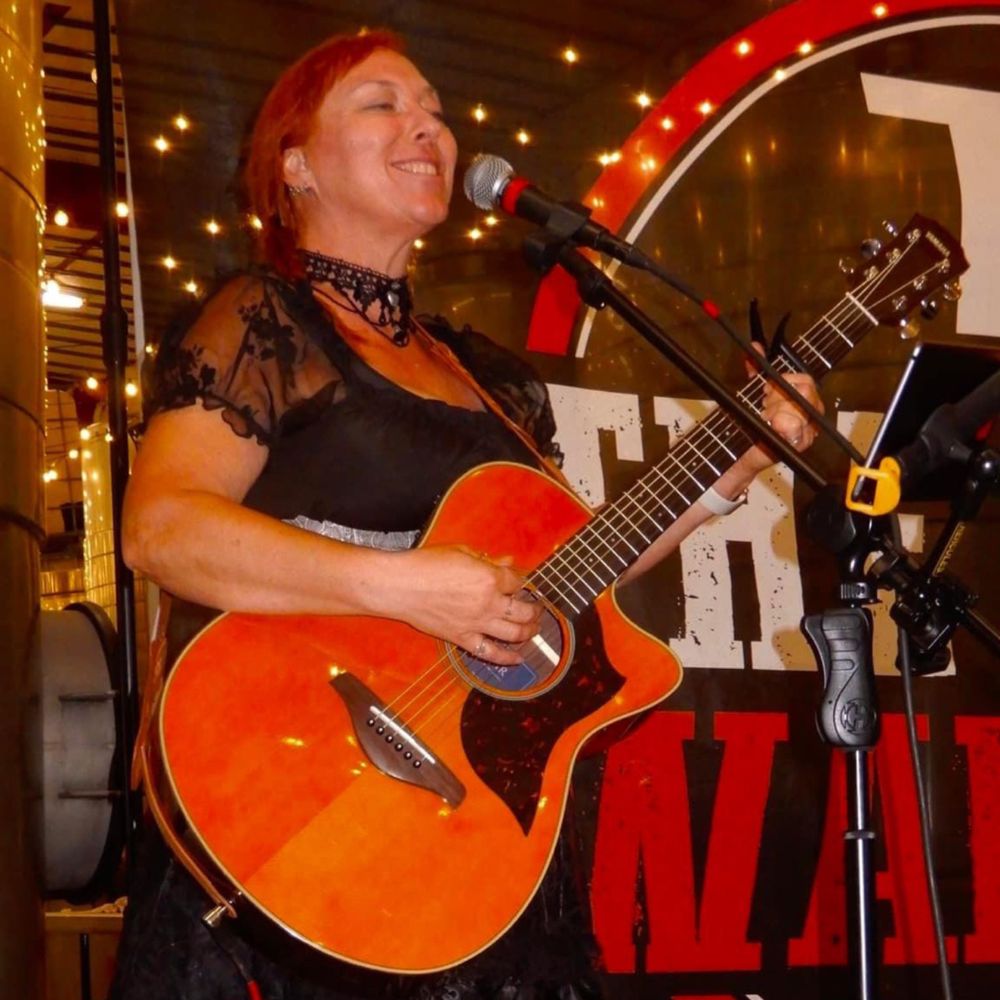 Candy Carpenter
Lead Vocals, Rhythm Guitar, Promoter, Manager
Candy was born in Grand Junction, CO and grew up mostly in Western Colorado moving around in Wyoming, Utah and Washington state with her family following the oil field and construction industries. Meeting and marrying Joshua while working in the electrical trade in Colorado. She, along with Joshua, is a founding member of The Band Wanted and has always loved singing. Strongly inspired and influenced by Dolly Parton, Tanya Tucker , Ashley McBryde, Alison Krauss and Stevie Nicks.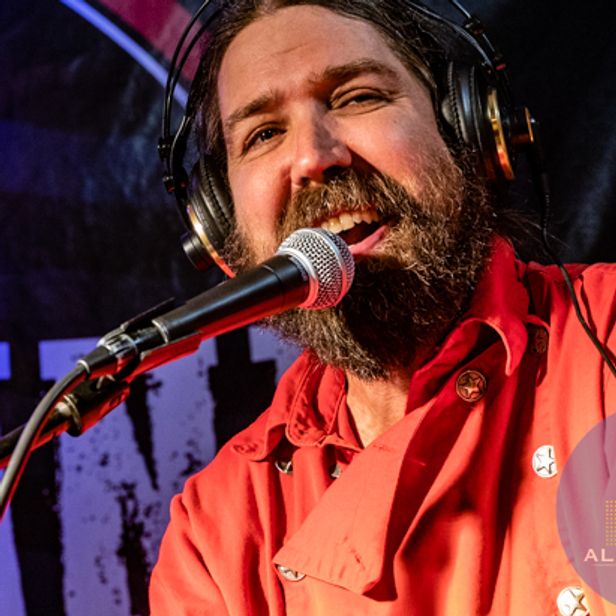 Joshua Carpenter
Lead Vocal, Piano, Music Production, Sound Engineer
Joshua was born in Bemidji, Minnesota, and is the oldest of 7 children. Growing up mostly in southern Minnesota, as a member of his family's gospel band, "The Carpenter Family". Eventually leaving the band for the electrical trade after 12 years and moving to western Colorado where he met and married Candy. His talent on the piano, music production skills and stage presence has prepared him for a very successful career in music. Influenced and inspired by Bill and Gloria Gaither, Willie Nelson and the music production skills behind Shania Twain and Celine Dion.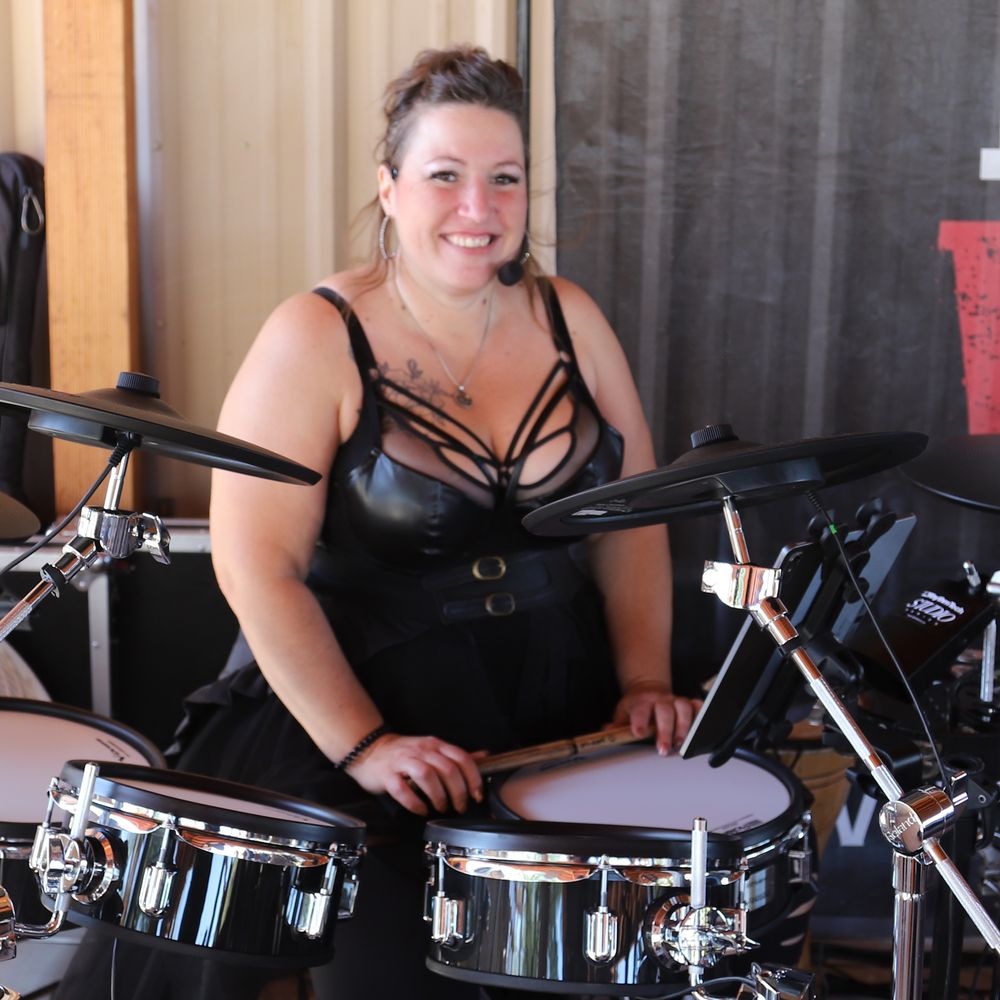 Jenn Burns "Queen of the Drum Throne"
Lead Vocal, Drummer
Chris Burns "Master of Tasty Licks"
Backup Vocal, Lead Guitar, "Guru" of Data
Born in Euclid, Ohio, near the Cleveland area, ROCK-'N'-ROLL runs in his blood. Chris was raised in Mentor Headlands and is a Graduate of Mentor High School. He then earned his Bachelor of Science Degree in Electrical Engineering from Cleveland State University. Spent 32 years doing Machine Controls, Networking, CNC and Robotics. 25 years of Youth Ministry and Scouting. 20 Years of music ministry for several churches and weekend events. Raising 2 sons both sharing a passion for music and are in bands as well.
Chris married the HOT singer and drummer (pictured above) with country in her veins. Now they make music together , living the retired life in Tombstone, AZ and occasionally acting in Old Tombstone gunfights for extra cash.
Art Genesta "The Wild Card"
Backup Vocals, Bass Guitar
Art Genesta was born and raised in San Diego, California. Spent his career working for Safeway supermarket. Retiring from work and music, he relocated to Sierra Vista, Arizona with his late wife. While walking down the street in Tombstone, he was drawn to the sound of live music. He likes to say it was "divine intervention" that guided him to the brewery that day, where he asked to join Joshua and Candy Carpenter with his incredible bass guitar skills. Influenced and inspired by Santana, Buffalo Springfield Beatles, Elvis, oldies and country music. Art describes The Band Wanted as "not just a band, it's an EXPERIENCE"!
Over the years, Art has shared his talents and passion with several other bands. The folllowing are just a few including his first band called The Essentials. Then Dynasoar and after that there was The Dynamix, before finally finding his passion for music again with The Band Wanted.