Band Wanted Memberships!
You need a subscription to access this page.
This page can only be accessed by subscribers to the Pay What You Want and higher tiers. Subscribe now to get access.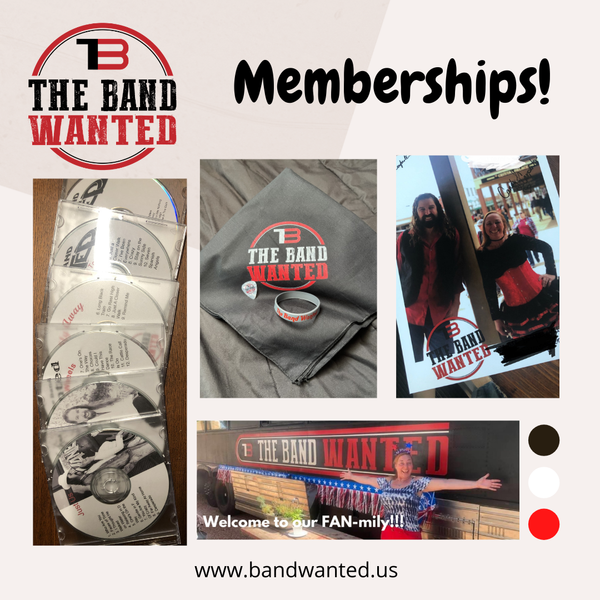 Become a valued member of our website and get EXCLUSIVE ACCESS, FUN and COOL STUFF!!! Choose a membership tier on the right to gain access to rewards such as:
Sing Along Sundays EXCLUSIVE LIVE VIRTUAL SHOW Designed specifically for our members! 
Early exclusive access to new songs and albums
Tiny Kitchen Cookbook Recipes and Exclusive Blog
Access to exclusive/unreleased songs
Access to full library of music (downloads)
Personalized autographed photo of The Band Wanted
FREE Merchandise
Exclusive Monthly Vision Parties
Exclusive Monthly Business Meetings
Thank you so much for linking arms with us as we continue to grow!!!